About Historic Appraisal Services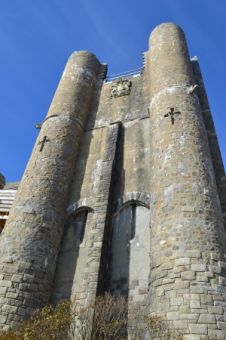 Historic Appraisal Services, LLC is an insurance appraisal company that specializes in historic structures. The company was founded in 2002 and serves as the premier appraisal company for the National Trust for Historic Preservation. Historic Appraisal Services (HAS) conducts appraisals on a national basis. Collectively, our team of specialists have appraised thousands of structures throughout the United States.
To put it very simply, our passion is old buildings. Every old building has a significant value whether it's architectural style, it's age, it's unique construction process, the importance it played within the community it was constructed, etc. We are privileged to play a small role in safeguarding the existence of these historical gems.
In order to provide our clients with superior service and an unparalleled product, we have assembled a staff of superbly trained specialists. Our team members have compiled years of experience in appraising historic properties. In fact, our expertise in the valuation of historic structures has earned our organization the opportunity to appraise some of the world's most exclusive properties from Lyndhurst Castle to Frank Lloyd Wright's Falling Water to George Washington's Mount Vernon.
With a core philosophy of personnel development, our company works diligently to provide the appraisal staff with continuing industry-related education on items such as construction techniques, architecture, interior design, and the preservation and restoration of historic structures. We also realize the value of each and every client. Therefore, we continually strive to demonstrate a high level of professionalism, courtesy, and discretion.